How to Install Sumo Sac Front Ballast
If you are looking for a Massive Wave then you need SUMO SACS! I installed some in the front of my Boat and boy did it great a nice Monster Wave i can surf behind my boat with!
Made from the most flexible, puncture-resistant material available; a sandwiched, woven polyester core and have internally glued and taped seams for a nearly indestructible bag. The sandwich construction keeps them thin, so they are easy to fold up and store when not in use. We spent a lot of time measuring different boats to make sure that these square bags will fit anywhere on any boat.
One Link valve for water and air-tight filling/draining. // Three 1" standard pipe fittings for the ultimate in custom installation flexibility // Centered handle on top makes it easier to adjust the bag in compartments during filling/draining // Weight label around valve for easy size identification // Color coded graphics for ideal boat location recommendations
SUMO Skin 1000D: SUMO Sacs are made with our own flexible and puncture-resistant fabric, "SUMO Skin." It has a durable 1000D polyester core that is heat laminated to lightweight PVC skins with a bonding agent. This sandwich construction is 150% stronger in tearing tests and 37% higher in tensile strength than our competitors, making it the most durable ballast bag available.
SUMO Seams: Every SUMO sac is double welded to ensure a watertight seal. Our tough SUMO Skin is overlapped and hot air welded. You can see the smooth and clean seams on the outside of every bag, and a second welding operation applies an inch wide sealing tape to the inside of every seam.
LINK Valve: Our unique LINKTM system provides a hassle free connection to your Sumo Pump, keeping your boat dry on the inside. The LinkTM Valve is watertight and can also be used as a convenient way to purge air from your bag.
1"NPT Valves: NEW and Improved threaded valves provide a perfect water tight seal, and have been pressure tested up to 6 PSI. Our 1" NPT ports allow built in ballast systems to fill, drain and vent quickly for hassle free operation.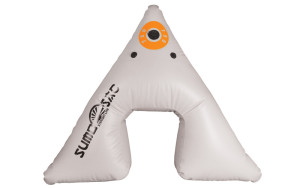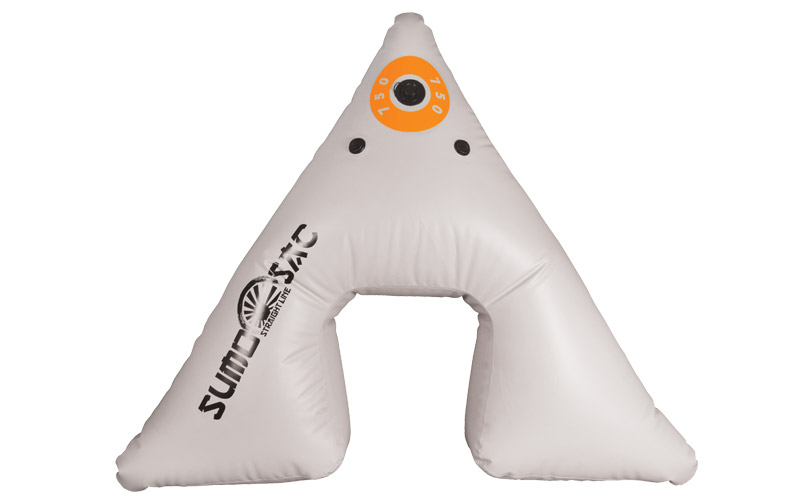 SUMO OPEN BOW 750
750 LBS – 75" 56" 8" 1 X LINK 4 X 1" NPT
FITS INSIDE WALK THROUGH BOW COMPARTMENTS
Where to Buy:
More Forum info:
http://www.axiswakeboardboats.com/viewtopic.php?t=1645
Other Sumo Videos:
Here is another Review Video