Video Guide
What is PBmining?
They operate Bitcoin mining ASIC hardware. When you buy a contract with them, you will begin earning Bitcoins instantly. At Piggyback Mining, they cover the electricity costs and all pool fees. Your contract is 100% insured because they want you to succeed.
Cloud Mining Vs Mining Rig
Cloud Mining you will put less $$ upfront but you will also make less per Khs per Second than if you build your own. If you cloud mine you will not have to know anything about building hardware or software or crashing video cards, or changing Pools Etc. With a Mining Rig it can be fun to build and neat to look at when you are home, you can customize everything you have a lot more control over what it will do.
Pros
Here's why you might want to consider cloud mining:
A quiet, cooler home – no constantly humming fans
No added electricity costs
No equipment to sell when mining ceases to be profitable
No ventilation problems with hot equipment
No worry of hardware failures
Practically instant setup: no system building or software configuration
Reduced chance of being let down by mining equipment suppliers.
Cons
Here's why you might not want to consider cloud mining:
Less fun (if you're a geek who likes system building!)
Lower profits – the operators have to cover their costs after all
Lack of control and flexibility.
If you like things Dead Simple go Cloud Mining
If you like Full control and Complicated go Mining Rig.
Lets me Show you how to Cloud Mine Bitcoin with PBmining.
1.) You will need Bitcoins to purchase a Contact if you do not have have any bitcoins you can purchase them on Ebay or you can purchase a PBMining Contact and have someone do a lot of these Steps for you.
Look on Ebay for PBmining contracts if you don't have any Bitcoin
Or You can transfer Money from your Bank Account to CoinBase who will then convert it to Bitcoin for you.
3.) Click Register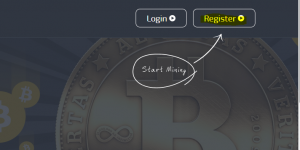 4.) Fill out info and Verify by e-mail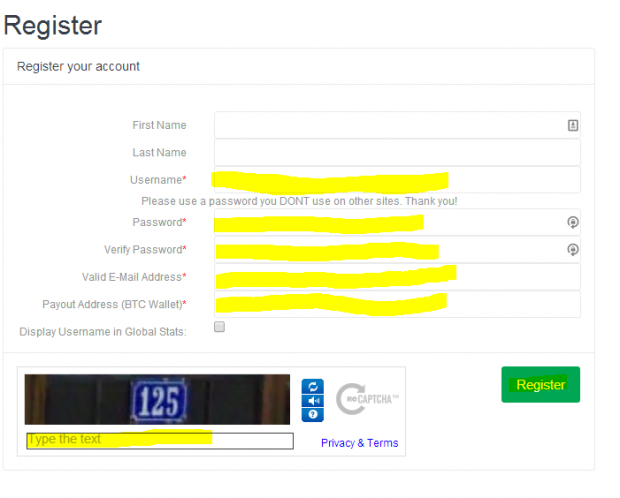 and Login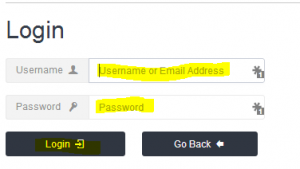 5.) Buy a Contract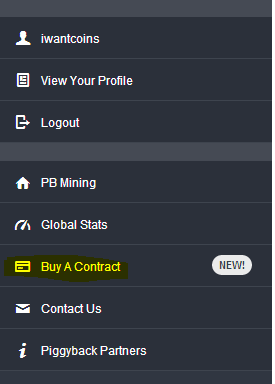 6.)Pick amount of GHS you are purchasing I recommend starting with 10 ghs so you can test and then you can purchase more.

7.)Confirm Click on and then Verify then amount of Hashing Power and click Accept.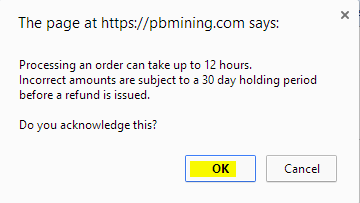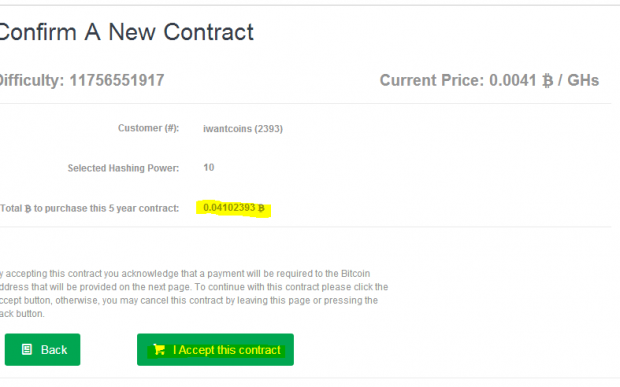 8.)Copy the Exact amount, cannot be Rounded at all, also I recommend you send the coins from a Wallet not a online wallet since some times online wallets will take a fee and even if the amount is .000001 off it will not go through and it's a pain to get the coins back.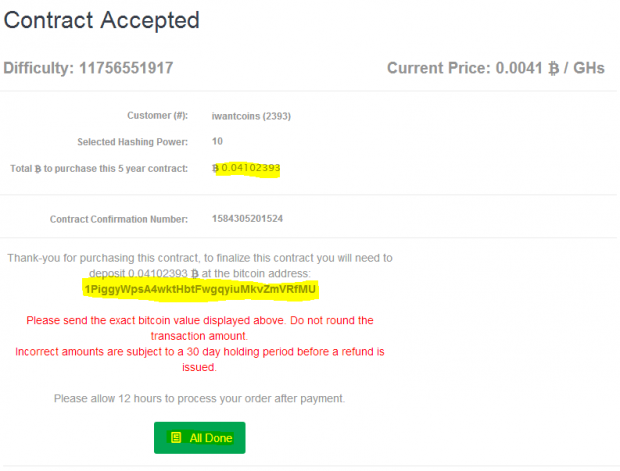 9.) Pas the Address and Amount in your wallet and hit Send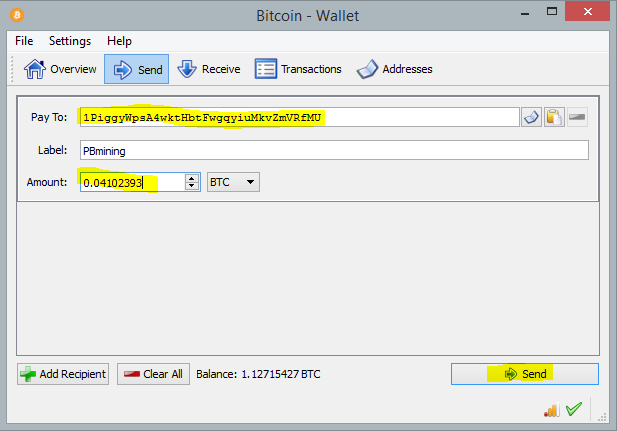 10.)Go to your Profile and Verify the Pending Transaction it will take 12hours to Verify, then it will show on Active Contract.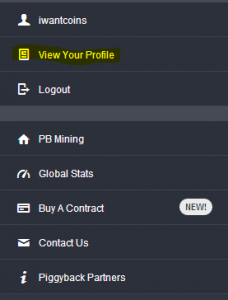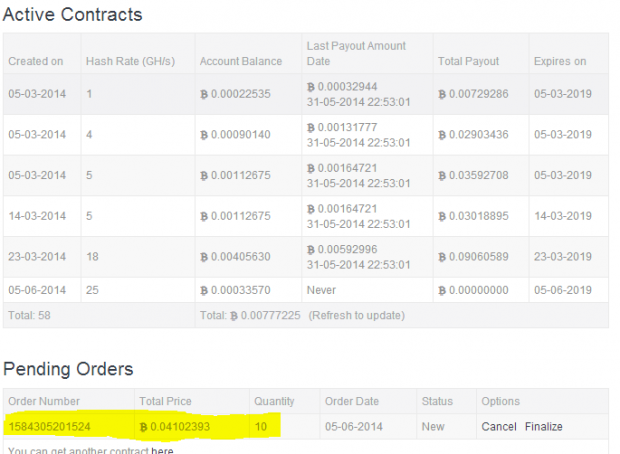 11.)Verify the Deposit, After 1 week it should auto Deposit, into your Wallet, every Sunday night it will deposit.